Security Dawgs
Main Content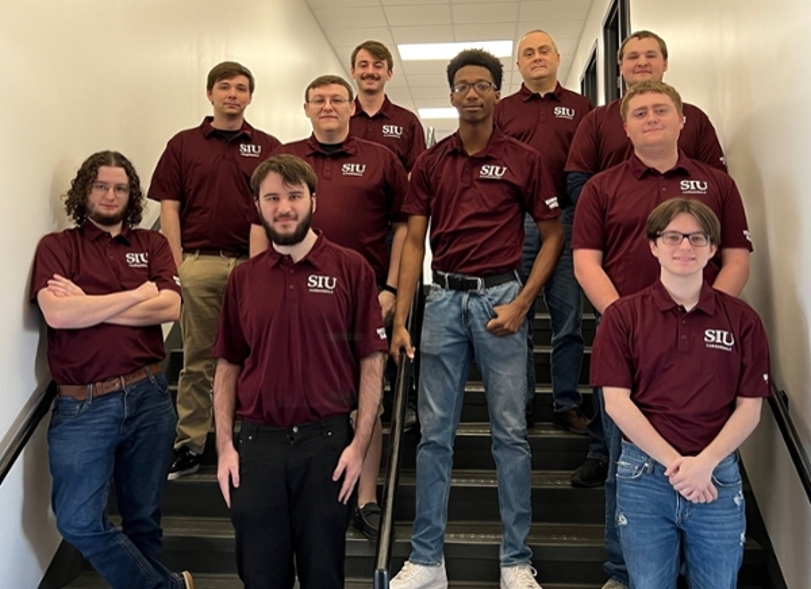 The SIU "Security Dawgs" have reason to celebrate as they placed third overall across three states, including Illinois, Missouri, and Wisconsin, in the Collegiate Cyber Defense Competition (CCDC) Saturday, February 18th. The team also secured the second spot in the Illinois State CCDC, making them one of the top cybersecurity teams in the region. The Security Dawgs are now gearing up for the wildcard round of the CCDC, and the entire college community wishes them the best of luck in the competition.
Team members, from left,
Row 1, Michael Whisenhunt, Anthony Barnes, and Andrew Barnes.
Row 2, Alexander Hayes, Dustin Meyers, Isaac Brown, and Tyson Nicklin.
Row 3, Matthew Pawlowski, Matthew Nicklin (he is an advisor for the team and not a team member) and Trent Grider.
Security Dawgs Team Members: